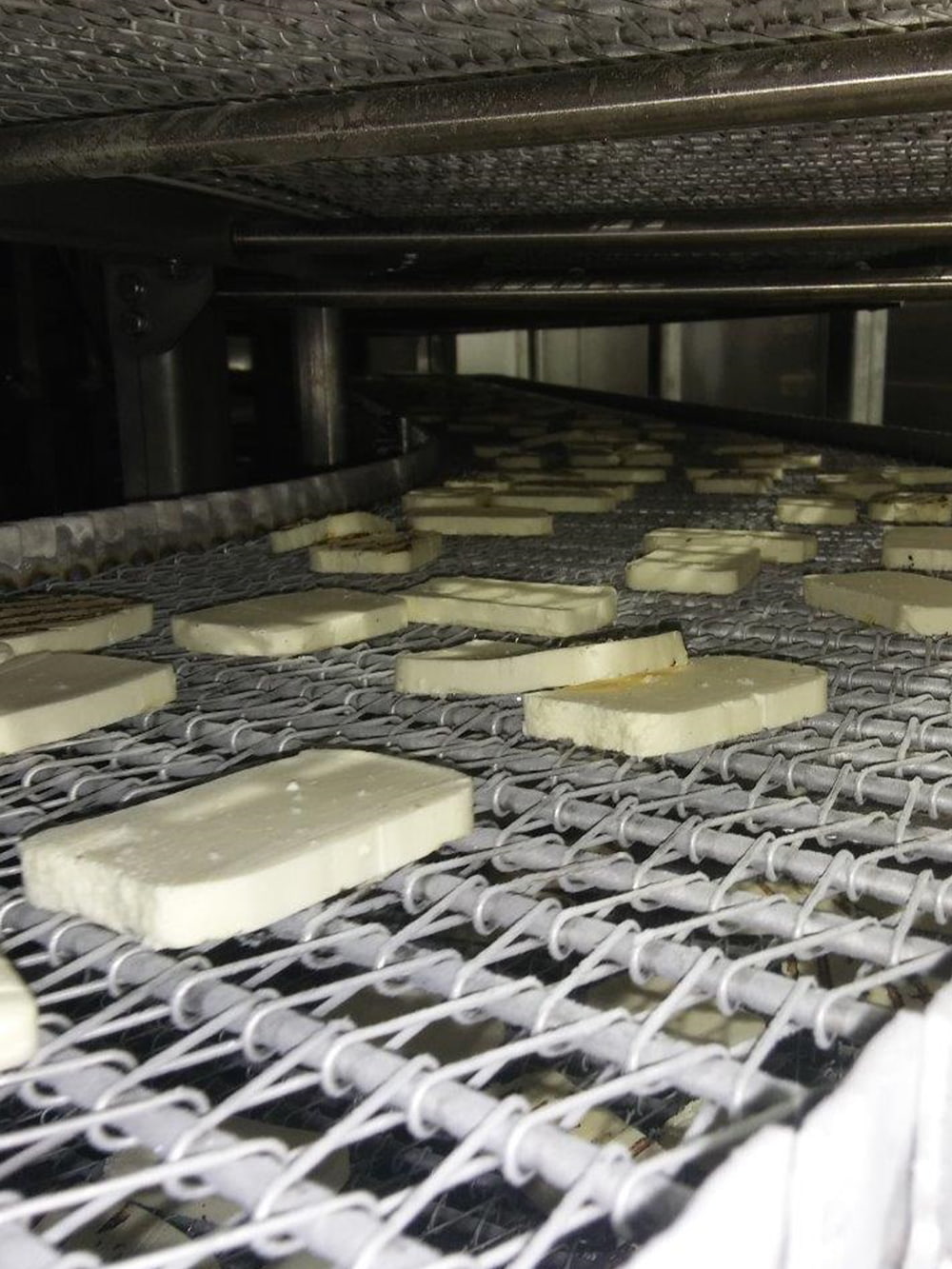 BELT CONVEYORS FOR DAIRY PRODUCTS
Sarp designs tailor-made systems for the conveying and thermal treatment of packed dairy products.
Our machines are ideal for plastic packaging or pre-formed bags. For example, we make systems for cream cheese and for the processing of mozzarella and burrata.
Each machine is developed around the needs of your product, to meet the needs of the market, and adapt to the available space and the necessary production times.
Our Sarp Lab Research & Development Center monitors and studies the different requests and creates customized processes and machines that follow your requirements.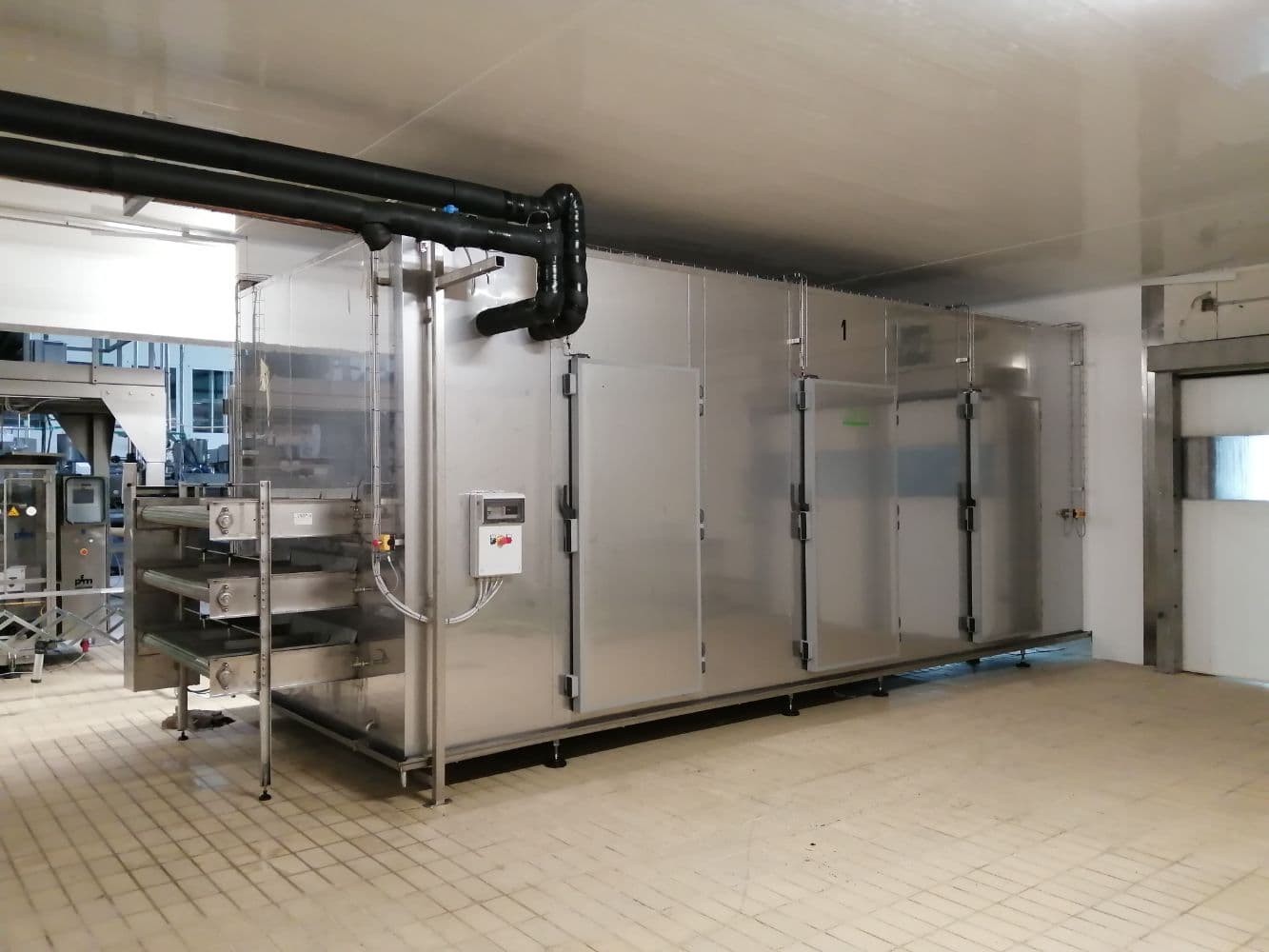 Application areas
Products used for this application
Sarp: industrial belts manufacturer for the heat treatment of dairy products
In the field of dairy products, different types of treatment can be applied: from pasteurizing to cooling and/or freezing. For each, we check the temperature curves, we combine the range of the products with the treatment times and temperatures, which can go from -40 ° C to + 100 ° C.
We are sure that a proactive knowledge between the customer and Sarp is the key to developing and implementing production lines. For each project, Sarp offers accurate inspections before proposing a solution, which leads to a final result that takes into account both, production needs and the characteristics of the products, to ensure the best result possible.
The solutions can start with the implementation of existing lines or be configured to create new lines. In any case, we design your spiral conveyor belt or tunnel system pursuing the final goal, thanks to the expertise of our Sarp Lab Research & Development Center.
For applications relating to creamy cheeses or milk-based products, such as creamy desserts and/or relating to the treatment of mozzarella or burrata, spiral conveyor belts or linear tunnels can be used depending on the needs.
In both cases, the development of the projects takes place by trying to optimize the customer's desires. In particular, we can intervene in 3 main aspects:
workflow regulation, creating paths that keep the package intact and clean, even from the overflow of the product inside the package itself.
Times: processing and treatment times are adjustable and can be adjusted and speeded up according to the product to be treated.
Production: production becomes easier and more comfortable for the operators dedicated to the production line.
Our Customer Service is at your disposal at any time: from requesting information to after-sales assistance, up to training for the correct use of the machinery.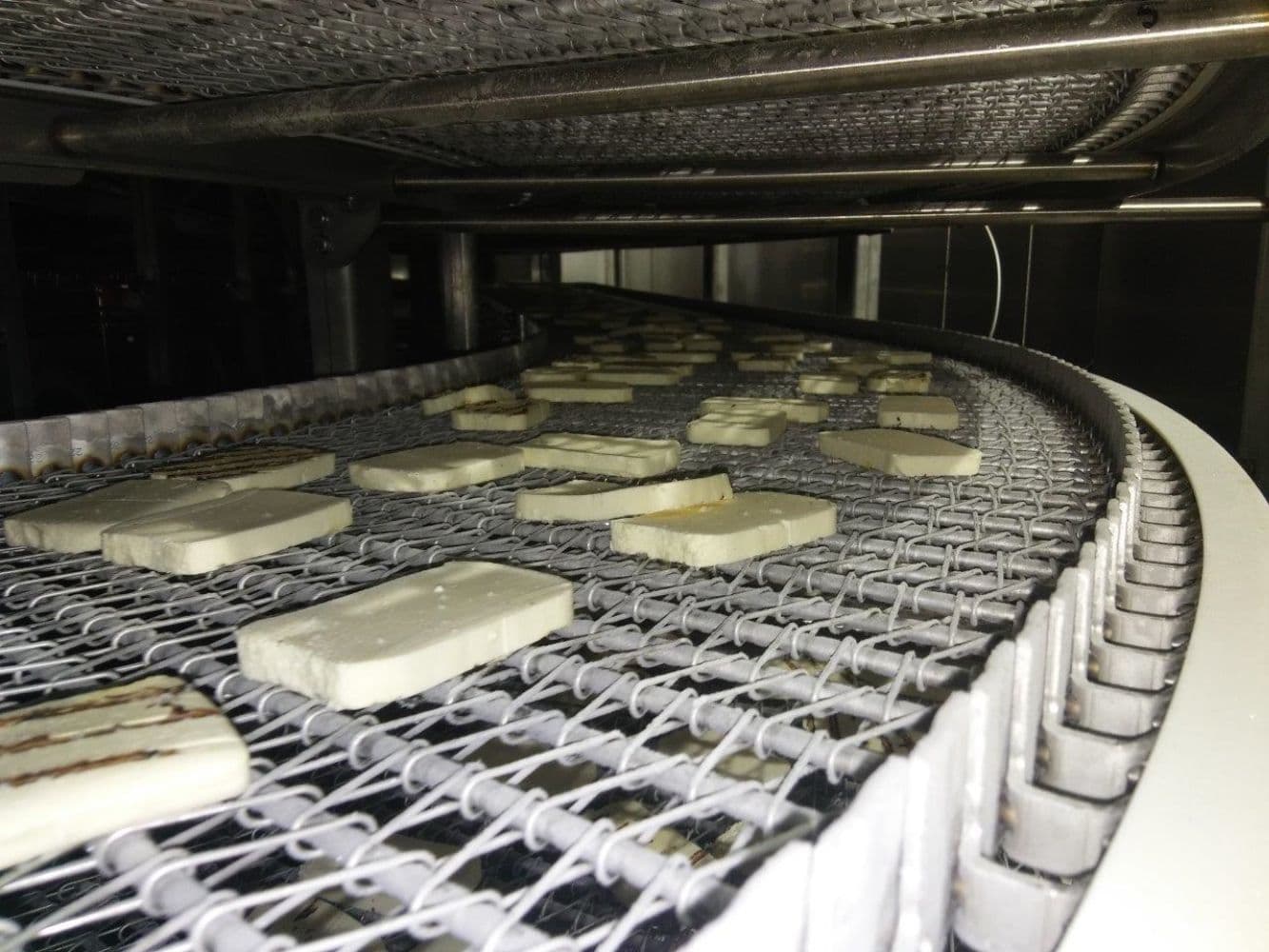 Discover the other Transporters