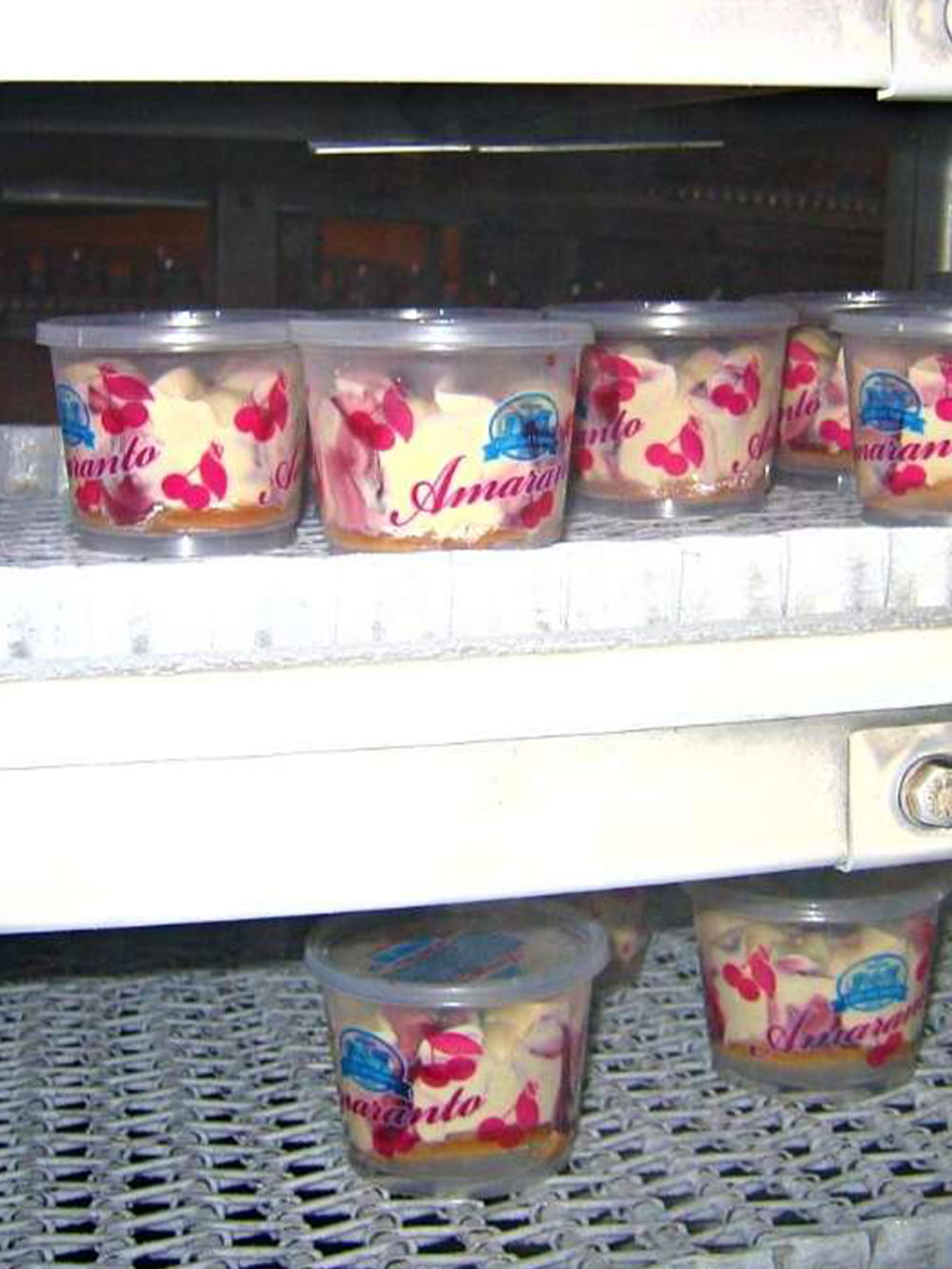 CUSTOMIZED SPIRAL CONVEYOR BELTS FOR ICE CREAM
Sarp customizes your project for the processing of ice cream, having always in mind your production needs.
Our spiral conveyor systems are ideal for handling different types of packages, of different formats even at the same time.
Each machine is developed and adapted to the particular market asking, that today requires variety not only of tastes but also of shapes and colors, and for these reasons, Sarp tries to adapt the available space and the necessary production times, appropriate to the development of the most suitable project for you.
Our Sarp Lab Research & Development Center creates the correct processes to achieve the objectives that respond as much as possible to your needs.
Sarp: industrial belts for freezing ice cream
Sarp ice cream lines can be spiral conveyor belts or linear tunnels and can be integrated into your existing production lines or on new productions.
Working independently, or inside an insulated chamber, completely welded by our technicians, the temperature can reach -40 ° C, thanks to our study of the airflow, which helps to keep the temperature uniform in the environment. In this way the whole process will be faster and more efficient, preventing the development of humidity or parts of the product that are not properly treated.
Sarp focuses on energy saving, giving you the possibility to combine the advantages of the insulated room with an evaporation system that uses and filters the outside air, saving production power and optimizing the exchange of air.
For applications related to ice cream in every shape (cones, sticks, ecc), the spiral conveyor belts have the advantage of being able to take advantage of different types of paths within your production area, taking benefit of the flexibility of these machines.
3 are the main aspects to which conveyor belts or linear tunnels can bring concrete advantages to your productions:
Possibility of the multi-flavor product processings.
Possibility of the multi-shape processings.
Easy management of secondary packaging.
Our Customer Service is at your disposal at any time: from requesting information to service and assistance, up to training for the correct use of the machinery.
Discover the other Transporters